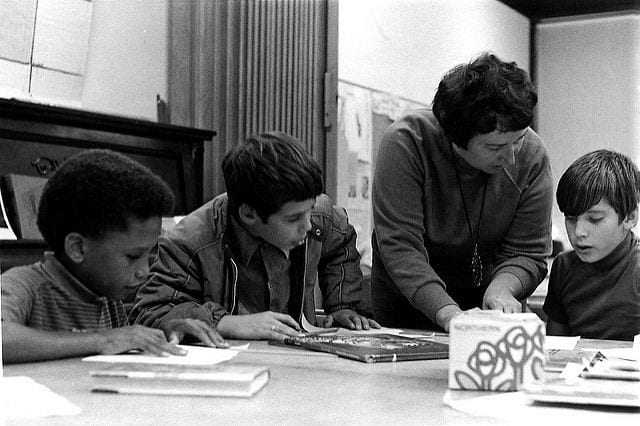 Each week, I publish a post or two containing three or four particularly useful resources on classroom instruction, and you can see them all here.
You might also be interested in THE BEST RESOURCES ON INSTRUCTION IN 2022 – PART ONE.
Here are this week's picks:
I'm adding this tweet to  Best Posts On Writing Instruction:
Here's a useful tip to help students improve their writing: Ask them to read their work aloud. While it may not feel as natural—or as modest—as reading silently, it can help them catch often-overlooked errors, new research shows. 🧵 1/4 pic.twitter.com/SjxPETODcv

— edutopia (@edutopia) March 13, 2023
I'm adding the next tweet, and Dan Meyer's accompanying post about it, to The Best Research On How Many Decisions A Teacher Makes Each Day:
This, of course, is a typical 45 seconds for most of us teachers. Dan makes a super-important point. Video doesn't seem to work on Tweetdeck, but worth watching on Twitter. https://t.co/0IZ8u7tMnh

— Larry Ferlazzo (@Larryferlazzo) March 30, 2023
3 Strategies to Revitalize Classroom Discussions and Boost Engagement is from ASCD. I'm adding it to The Best Resources Sharing The Best Practices For Fruitful Classroom Discussions.
I'm adding this next tweet to The Best Posts On Reading Strategies & Comprehension – Help Me Find More!:
Should you teach comprehension skills or strategies and what's the difference?https://t.co/BKl6RdEwID pic.twitter.com/i1dWsB8Gwl

— Timothy Shanahan (@ReadingShanahan) April 1, 2023
ACTIVE LEARNING STRATEGIES FOR POST-PANDEMIC ZOOM BREAKOUT ROOMS is from TESOL Ontario. I'm adding it to THE BEST IDEAS FOR ONLINE ACTIVITIES TO USE WHEN TEACHING ELLS REMOTELY – SHARE MORE!