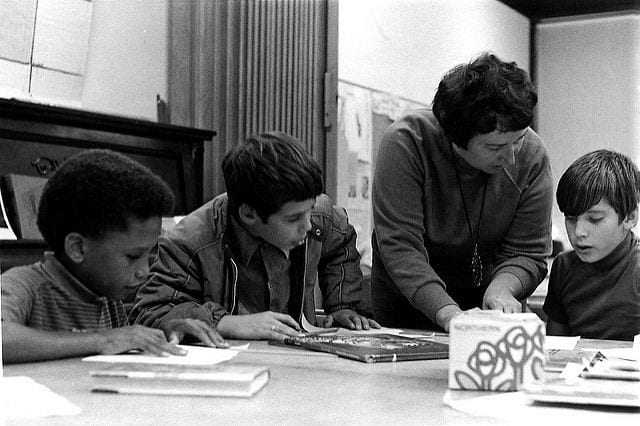 Each week, I publish a post or two containing three or four particularly useful resources on classroom instruction, and you can see them all here.
You might also be interested in THE BEST RESOURCES ON INSTRUCTION IN 2022 – PART ONE.
Here are this week's picks:
What Is the Zone of Proximal Development? An Overview for Teachers and Schools is from We Are Teachers.
The Benefits of Using Choice Boards in Math is from Edutopia. I'm adding it to The Best Posts & Articles About Providing Students With Choices.
I'm adding this next tweet to The Best World Poetry Day Resources – Help Me Find More:
NEW: Invite Your Students to Peel Some Poems. #ELA #engchat @ncte #writing #educoach #elachat

NBCT @Kathie_Palmieri immerses her 5th graders in writing poems by starting with Peel the Fruit, a visual routine that helps them understand levels of #poetry.https://t.co/Lfo9Ha7ssa pic.twitter.com/hGCAO81jlX

— MiddleWeb (@middleweb) April 5, 2023
I'm adding this tweet to The Best Posts On Looking At Our Students Through The Lens Of Assets & Not Deficits:
What Community Cultural Wealth exists in the communities you serve? Realizing the [non-monetary] assets is part of the foundation of great work and equity. Belief is rooted in seeing the humanity and assets of others. https://t.co/ZCuOIXGjO4 pic.twitter.com/jPzAVe1zJJ

— Crystal M. Watson (@_CrystalMWatson) April 4, 2023
I'm adding this next tweet to The "Best" Lists Of Recommendations About What "Effective" Teachers Do:
I had a mentor teacher like this. When I cried, she wiped my tears and showed me a better way. When I was wrong, she checked me with love. Forever grateful for her guidance. #mentorship https://t.co/RQ4YT9VVj0

— Dr. Tracy Edwards (@tracyrenee70) April 7, 2023