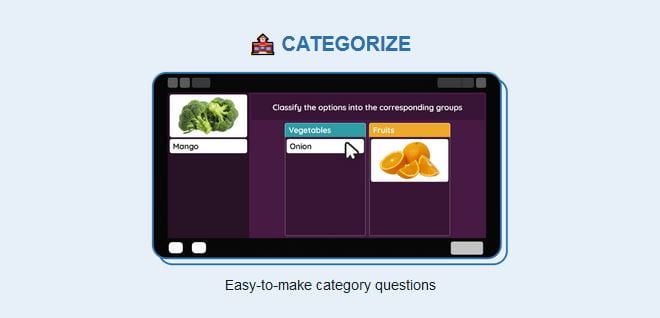 As regular readers know, I'm a big fan of Quizizz, and love their efforts to constantly improve their site.
They just announced several new features that are presently in "beta," which which I assume will be available soon to everybody.
I'm particularly interested in two of them.
One is the new question feature that will allow students to categorize (see the screenshot above).  Categorization is critical to inductive learning (see The Best Resources About Inductive Learning & Teaching), so this new question type will be a great addition.
Their other big announcement was about their coming Artificial Intelligence feature which, among other things, will allow you to upload a text and it will create a question set from it.  Here's a video about it:
Quizizz AI Teaser Final from Quizizz on Vimeo.
I'm adding this info to THE BEST NEW – & FREE – ARTIFICIAL INTELLIGENCE TOOLS THAT COULD BE USED IN THE CLASSROOM.