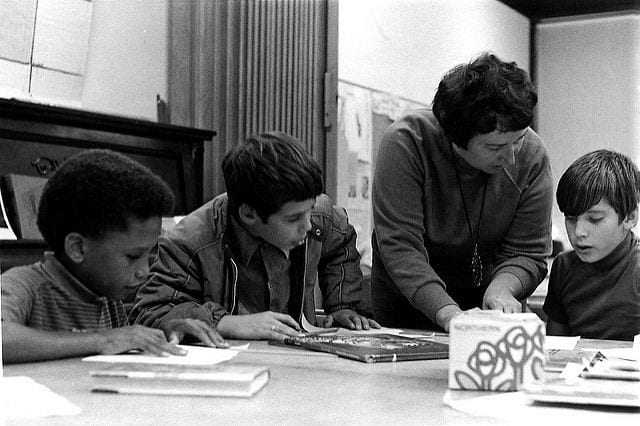 Each week, I publish a post or two containing three or four particularly useful resources on classroom instruction, and you can see them all here.
You might also be interested in THE BEST RESOURCES ON INSTRUCTION IN 2022 – PART ONE.
Here are this week's picks:
Top 5 Teaching Strategies + Simple Classroom Examples is from Facing History.
Almost 25 years later, the "Zone of Proximal Development" is still the most useful concept I learned in my teaching credential program…and I teach HS seniors! This video is a gem. Enjoy! https://t.co/cOCNoK1wci

— Lori Jablonski (@Lori_Jablonski) July 14, 2023
I'm adding this tweet to A COLLECTION OF SILENT MOVIE GIF METAPHORS FOR TEACHER LIFE – MAKE SOME YOURSELF WITH THE TAG #EDMOVIEGIF:
My lesson going along swimmingly, and then the class is disrupted by hailstorm outside or a lockdown or Internet goes down or some "important" announcements come from the intercom or 2 students get into a fight or student starts crying because her boyfriend broker up w/her or…. https://t.co/Y2elymsv6m

— Larry Ferlazzo (@Larryferlazzo) July 16, 2023
I'm adding this tweet to Best Posts On Writing Instruction:
This is a VERY interesting angle on a writing lesson. I don't have it in me, but I would love it if someone else did something like this using a more recent sports figure our students would relate to – Messi, Curry, James, Ohtani, etc. https://t.co/dJ30nDp3tx

— Larry Ferlazzo (@Larryferlazzo) July 16, 2023
How to Create a Classroom Culture Wall is from Edutopia.