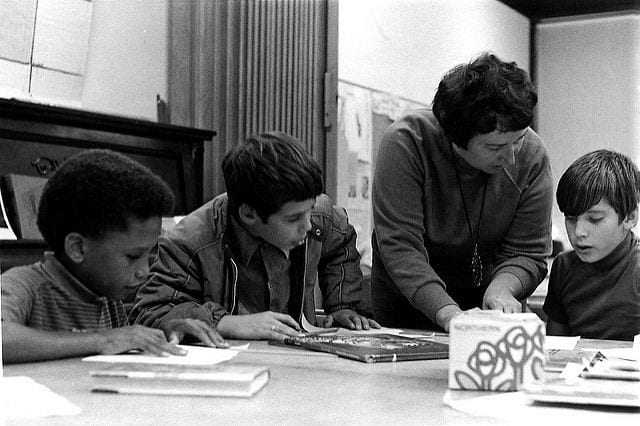 Each week, I publish a post or two containing three or four particularly useful resources on classroom instruction, and you can see them all here.
You might also be interested in THE BEST RESOURCES ON INSTRUCTION IN 2022 – PART ONE.
Here are this week's picks:
Designing Socratic Seminars to Ensure That All Students Can Participate is from John Spencer. I'm adding it to The Best Resources Sharing The Best Practices For Fruitful Classroom Discussions.
How I approach WHOLE CLASS FEEDBACK

1) Define two aspects of excellence
2) Live model examples of this excellent from student work in the feedback lesson
3) Complete a Together Task that helps everyone to get better pic.twitter.com/581vyX3snt

— Andy (@__codexterous) September 25, 2022
NEW: Five Ways To.. the Booklet by me and @MrGoodwin23 https://t.co/Mnz8L2CILx All 10 posts in one downloadable booklet. Share freely. Amazing work by David. The booklet is dedicated to our friend and mentor @olicav pic.twitter.com/yhwiGl3rHJ

— Tom Sherrington (@teacherhead) September 24, 2022
On Teaching (Elliot Eisner) appeared in Larry Cuban's blog. I'm adding it to The Best Resources To Learn About World Teachers Day.
If you have a great idea about teaching but don't teach full time, a good heuristic to use is to finish your suggestion with 'and here's how you can do that and still teach 20 periods a week…'.

If you can't finish that sentence you are likely to be ignored, and rightly so.

— Jon Hutchinson (@jon_hutchinson_) September 25, 2022
I'm adding this next tweet to The Best World Poetry Day Resources – Help Me Find More:
Celebrate #HispanicHeritageMonth with these 11 FREE interactive poetry lessons created in collaboration with #THEBOOKCHAT, Latinx educators across the country, and the poets themselves! And check out LatiNext from @haymarketbooks!

Click here: https://t.co/dFVPoc5Hue pic.twitter.com/MLobPg3buW

— Scott Bayer #THEBOOKCHAT co-founder (@Lyricalswordz) September 26, 2022