I'm sure that, by now, everyone has heard of Kobe Bryant's death.
First, we teachers should keep this in mind:
Teachers,
If the news is confirmed of Kobe Bryant…be ready. Read up. Learn. Kids, parents, teachers idolize this incredible man. With Lebron just passing Kobe's scoring record days before this tragedy…there is a LOT of emotion. This is huge. Be ready. Be compassionate. #Kobe

— Dorina Ebuwa (Miss Dorito) (@Dorina_BELIEVE) January 26, 2020
Second, whenever I think of Kobe Bryant, I think of a story I use about him when I teach the concept of deliberate practice.
You can read it at Lessons on Success and Deliberate Practice from Mozart, Picasso, and Kobe Bryant.
Here's an excerpt: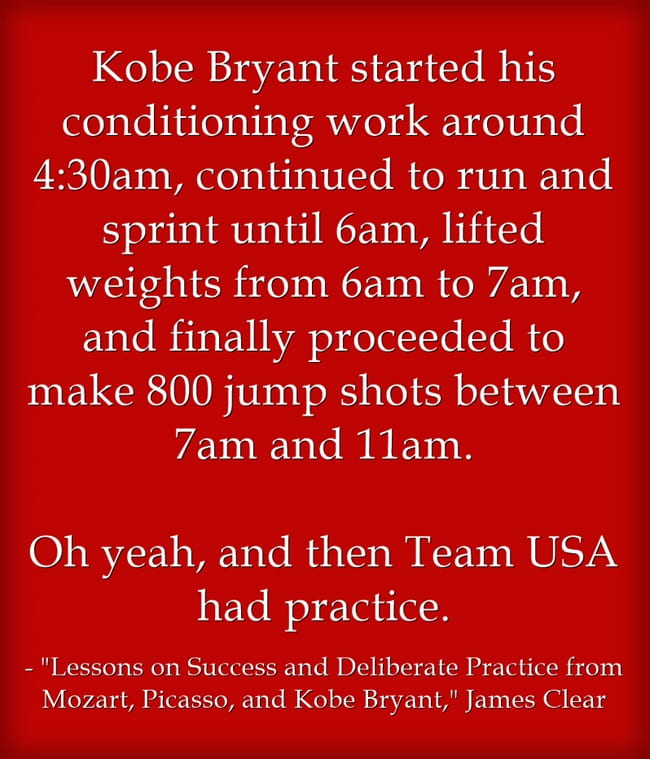 A special Student Opinion question to give teenagers a place to react to today's news: https://t.co/CZCwSdHZhf (And thanks to @SaraKAhmed for the final idea.)

— NYT Learning Network (@NYTimesLearning) January 27, 2020