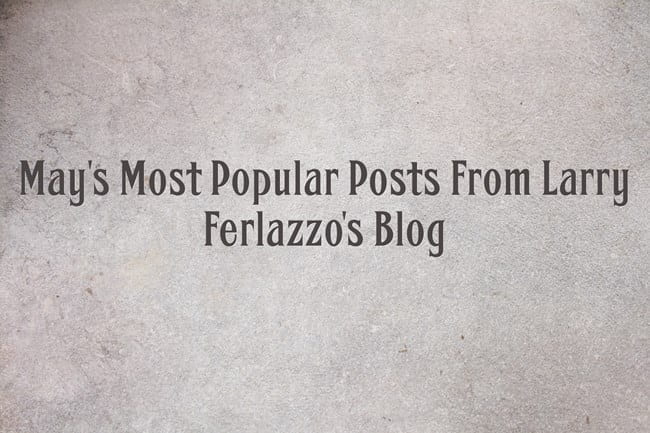 As regular readers know, at the end of each week I share the five most popular posts from the previous seven days.
I thought people might find it interesting to see a list of the ten most popular posts from the previous thirty days.
You might also be interested in IT'S THE FOURTEENTH ANNIVERSARY OF THIS BLOG – HERE ARE THE FORTY ALL-TIME MOST POPULAR POSTS.
Not to mention THE TWENTY MOST POPULAR POSTS OF THE YEAR – 2020:
1.The Best Websites For Creating Online Learning Games
2. The Best Online Virtual "Corkboards" (or "Bulletin Boards")
3.  THE BEST ONLINE LEARNING GAMES TO PLAY DURING DISTANCE LEARNING – SHARE YOUR ADDITIONS!
4. The Best Temporary Email Address Sites For Students (Or Anyone)
5. "TYPES OF SCIENTIFIC PAPER" MEME TRANSFORMED INTO ONE ON ED RESEARCH – CREATE YOUR OWN!
6. GET A FREE PDF OF THE NY TIMES' "1619 PROJECT"
7. The Best Places To Read & Write "Choose Your Own Adventure" Stories
8. The Best Questions To Use For Class Closing Activities — What Are Yours?
9. The Best Sites For Learning About The World's Different Cultures