This probably won't be a big surprise to most people, but Chromebooks are now the number one device used in American classrooms.
Here's a statistic from NBC News, Education 101: Google Chromebooks Multiply in U.S. Classrooms: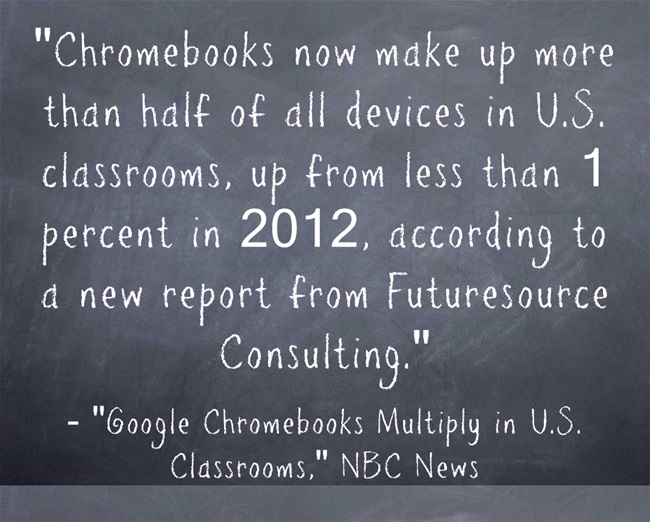 I'm adding this info to The Best Resources For Using Chromebooks In The Classroom – Help Me Find More.