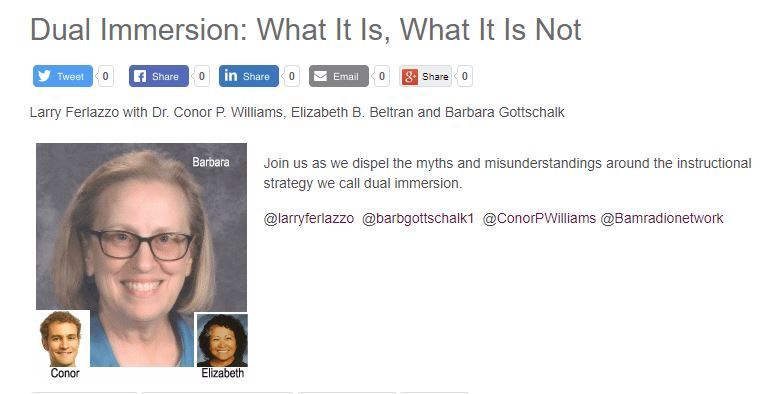 Dual Immersion: What It Is, What It Is Not is the title of my latest eight-minute BAM! Radio Show.
I'm joined by Dr. Conor P. Williams, Elizabeth B. Beltran and Barbara Gottschalk, who have also all contributed written commentaries to my Education Week Teacher column.
I'm adding the link to All My BAM Radio Shows – Linked With Descriptions.