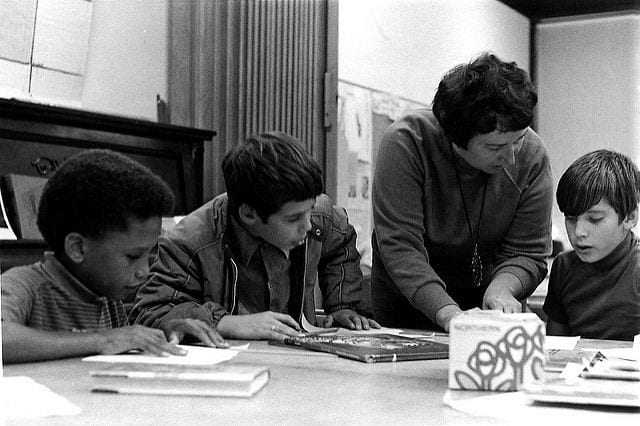 Each week, I publish a post or two containing three or four particularly useful resources on classroom instruction, and you can see them all here.
You might also be interested in THE BEST RESOURCES ON CLASS INSTRUCTION IN 2018 – PART TWO.
Here are this week's picks:
3 Ways to Help Students Analyze Visual Texts appeared in Middleweb. I'm adding it to The Best Resources On Close Reading Paintings, Photos & Videos.
Using Discourse With High School Science Students is from The NSTA blog. I'm adding it to The Best Resources Sharing The Best Practices For Fruitful Classroom Discussions.
The National Portrait Gallery is offering free posters of the official portraits of Barack and Michelle Obama, along with lesson plans.
This is a video from Edutopia on "Scaffolding Discussion Skills With a Socratic Circle." I'm adding it to The Best Sites For Cooperative Learning Ideas:
I'm adding this tweet to The Best Resources On "The Danger Of A Single Story":
If you teach history and you aren't asking your students these questions, start today.

If my nine and ten year old historians can handle wrestling with these ideas (and trust me, they can) your students can too.

We have great responsibility to do this work. It's critical. pic.twitter.com/y0gpB7xKBS

— Ashley Semrick (@HelloSemrick) November 12, 2018
BIG NEWS for #GeoWeek! In collaboration with @esri, we are proud to launch https://t.co/dkc2nqbYGZ – a place for students & the general public to learn about geography and all that it has to offer! Share this site to spread the word about our discipline! https://t.co/IFf2bkwbUN pic.twitter.com/C9CxrS7Kt0

— American Association of Geographers (@theAAG) November 13, 2018