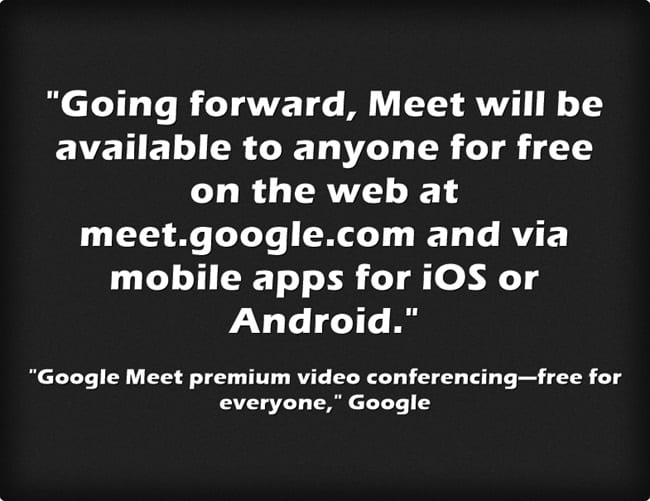 Google has just announced that it's making Google Meet, its video conferencing platform, free for everybody (see Google Meet premium video conferencing—free for everyone).
Of course, it had made it free for teachers to use previously (though our district, in a ridiculous decision, still has not made it available for students to use).
I'm adding this info to The Best Online Tools For Real-Time Collaboration.