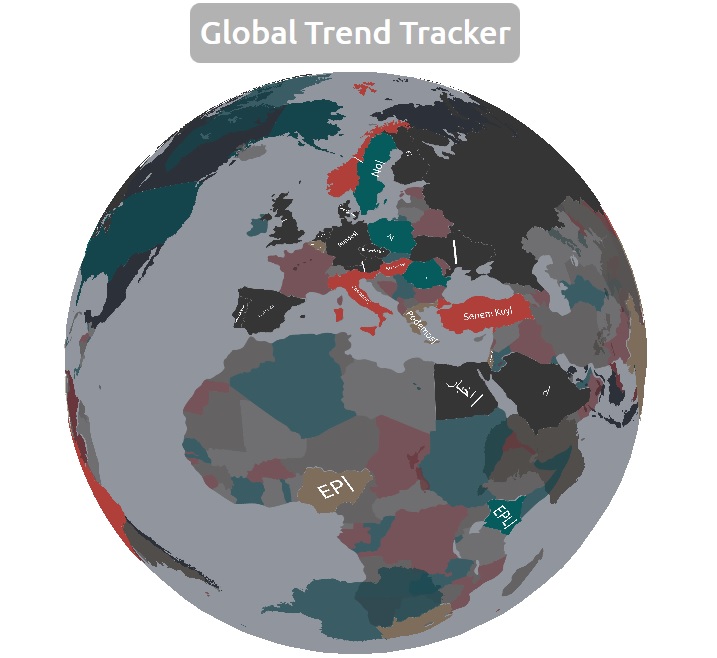 Global Trend Tracker shows you the top ten search terms being used in each country around the world.
I have a couple of other similar tools on The "All-Time" Best Places To Find The Most Popular (& Useful) Resources For Educators list. One slight advantage that Global Trend Tracker might have over them is that it's a bit more visual.
Thanks to Google Maps Mania for the tip.