The Los Angeles Times, certainly no friend of teachers because of their unethical decision to publish teacher ratings (see The Best Posts About The LA Times Article On "Value-Added" Teacher Ratings), just came out with a surprisingly progressive editorial on the potential reauthorization of No Child Left Behind. In fact, it is far better than yesterday's NY Times terrible editorial on the same topic.
Here's an excerpt from the LA Times editorial: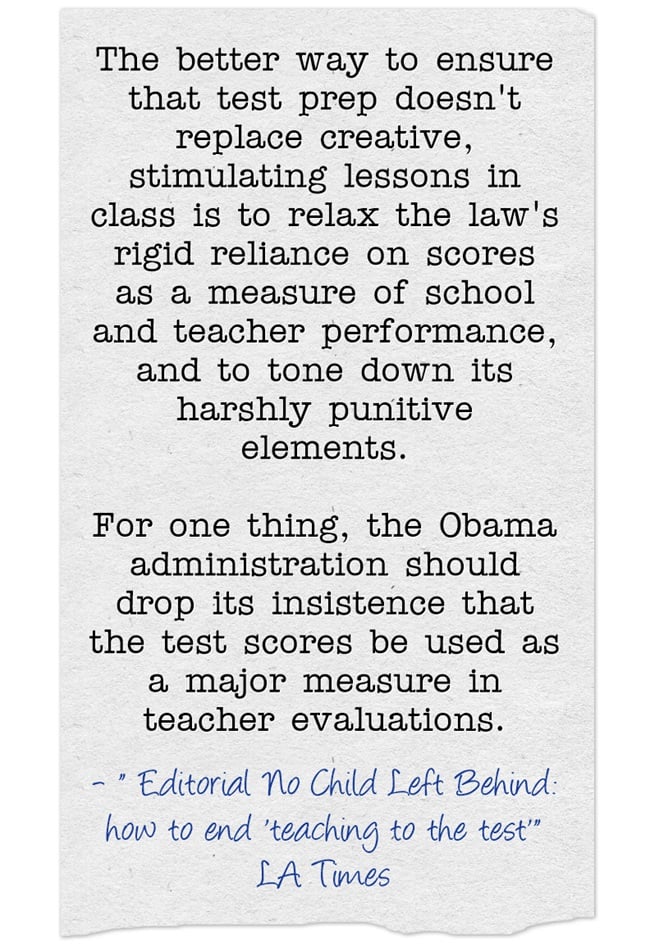 I'm adding it to The Best Resources On The No Child Left Behind Reauthorization Process.