I've previously written about the importance of having a "purpose for learning" (see The Best Resources On Students Having A "Purpose For Learning").
Here's how the Mindset Scholars Network talks about it:
Students value their schoolwork when they believe it is relevant to their lives and/or will help them connect to a purpose that is bigger than themselves—whether it is a contribution to their family, their community, society at large, or something else.
Today, I saw a piece in New York Magazine discussing new research about the importance of having a purpose in one's life.  There's obviously a connection between that and having a purpose for learning.  However, what really struck me about the article was the final line: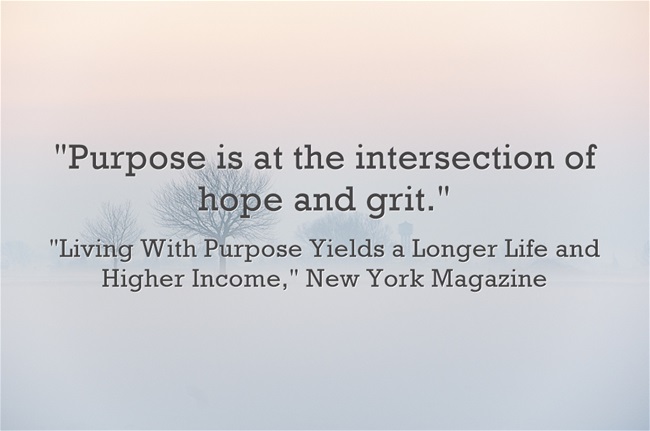 I hadn't really thought about it that way, but it makes a lot of sense.  And since I also do lessons about both (see The Best Posts & Videos On "Hope" — Help Me Find More and The Best Resources For Learning About The Importance Of "Grit"), this perspective will help me put it all in context.