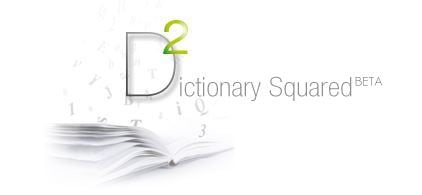 Dictionary Squared is a new, and still in development, tool to help high school students develop vocabulary.
Here's how they describe it, followed by a video. It appears that educators can request a free subscription, and it appears that anyone can can a free one that's more limited:
Vocabulary is an important component of reading comprehension and features prominently in many high stakes assessment.
DictionarySquared is an online, personalized vocabulary tutor for high school students developed with a grant from the Institute of Education Sciences.
Watch the video to find out more about how it works.
Teachers, to inquire about a free subscription to DictionarySquared, please email scroll@mailbox.sc.edu.
I'm adding it to The Best Sites Where Students Can Work Independently & Let Teachers Check On Progress.