This blog has recently gained many new readers. Because of that, I thought it might be worth sharing a  "A Look Back" where I periodically share my choices for the most important posts from the past twelve years. You can also see all of my choices for "Best" posts here.
This post appeared earlier this year.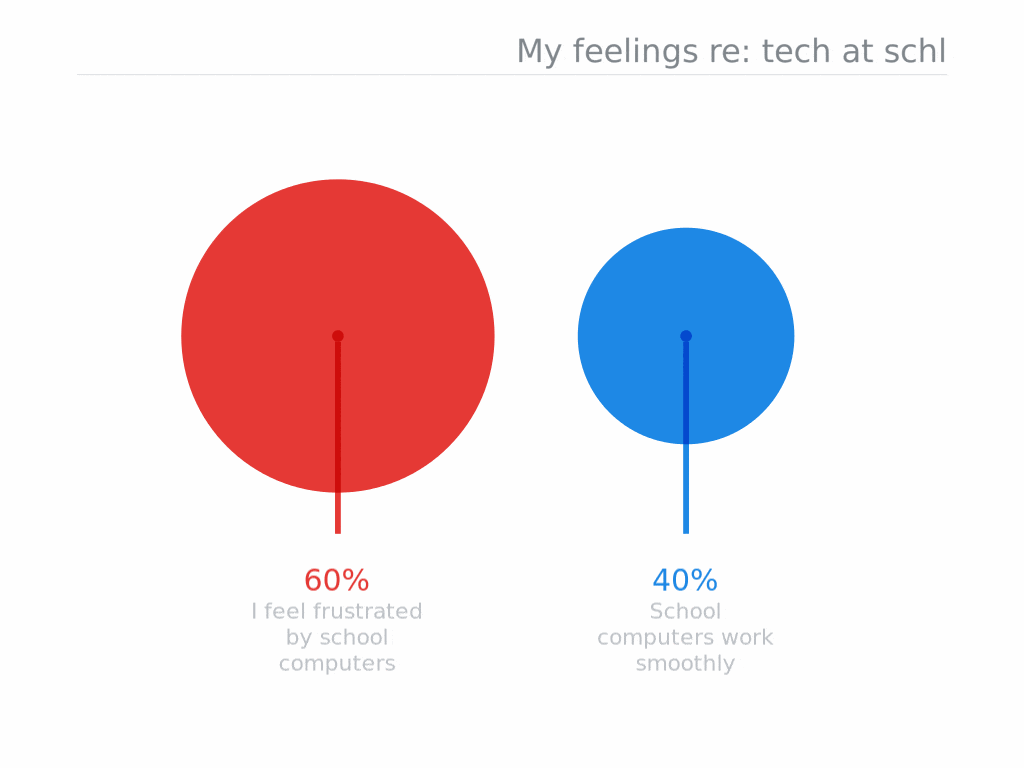 Apparently, Google unveiled their Data GIF Maker in 2017, but I only learned about it today when they added some new templates.
It's super-easy to use – just choose a template, label and add your values, and it's done!
The one I created at the top of this post took me less than a minute (by the way, my frustration is not directed at John Hull, our fabulous tech person – it's directed towards antiquated equipment).
I'm adding it to:
The Best Resources On GIFs — Please Contribute More