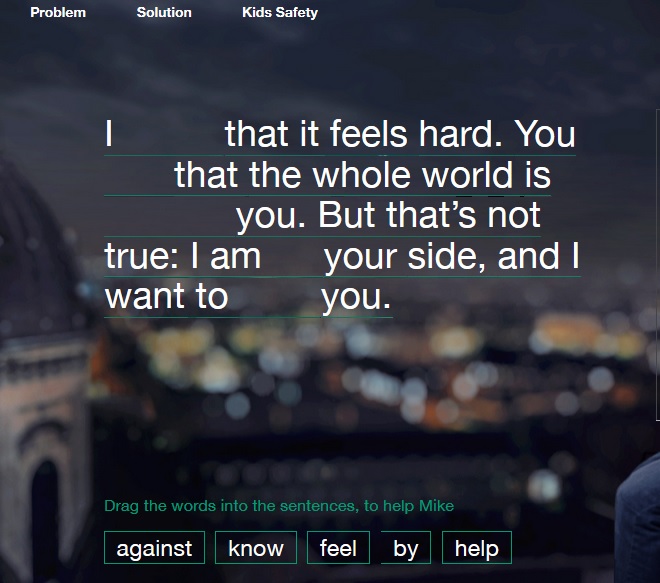 Words Can Save is an interactive designed to raise awareness of cyberbullying. You're prompted to provide advice to a child who is a victim by completing gap-fills/clozes like the one above.
Unfortunately, though, for some odd reason you're supposed to be eighteen to use it. If you say you're under that age, you're transferred to a much less engaging site.
I'm adding this info to A Very, Very Beginning List Of The Best Resources On Bullying — Please Suggest More.