Relearning the Art of Asking Questions is a new article appearing in The Harvard Business Review.
It talks about dividing questions into four categories: clarifying, adjoining, funneling and elevating. With all the different taxonomy of questions that we have already, I'm not sure that another one is needed. But it's worth thinking about….
Here's an excerpt: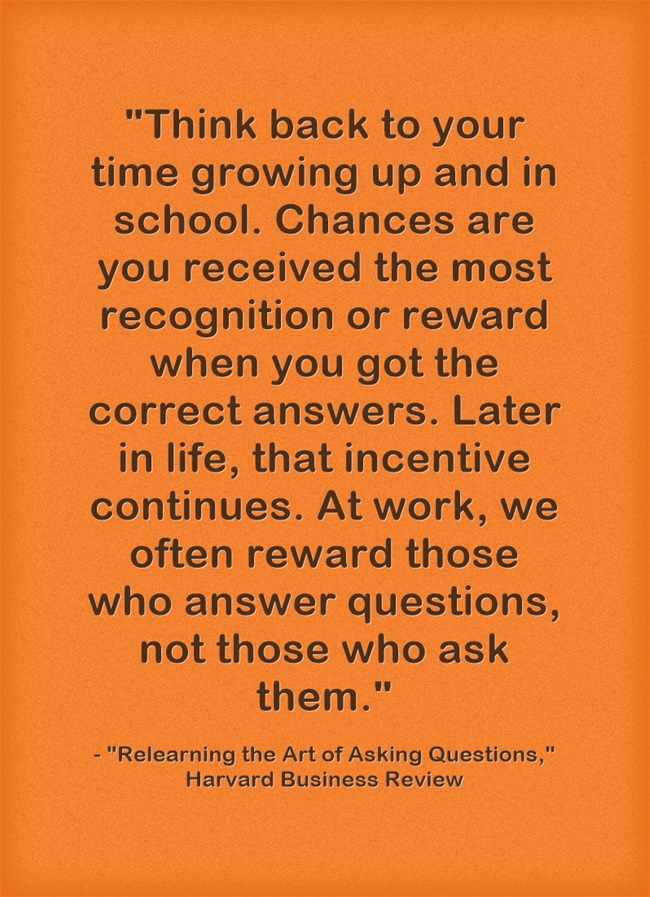 I'm adding it to The Best Posts & Articles About Asking Good Questions.