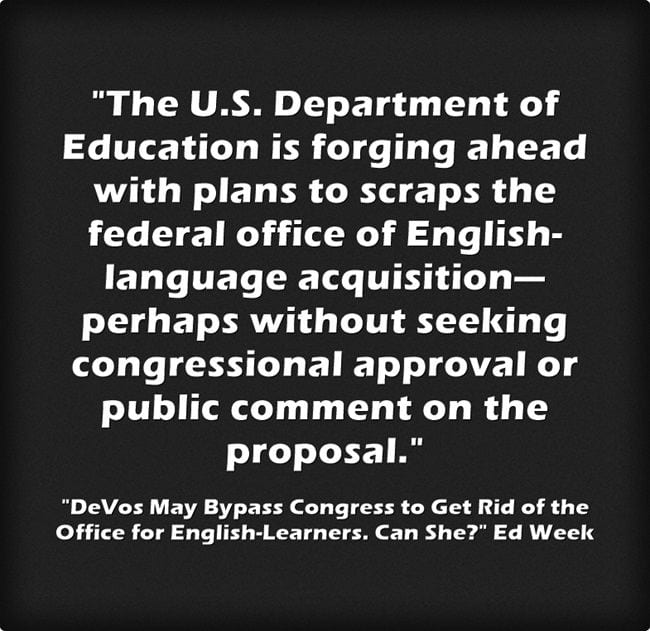 I've previously shared U.S. Secretary of Education Betsy Devos' shortsighted efforts to eliminate the federal office supporting English Language Learners (see DeVos Might Eliminate Federal ELL Office).
Now, Ed Week has an important article about her new efforts not only to eliminate the office, but to do it without public comment or Congressional approval. You can read it at DeVos May Bypass Congress to Get Rid of the Office for English-Learners. Can She?
You'll want to check out the entire piece.
It's a little mind-boggling, but not surprising from this administration, that they don't think five million ELLs deserve a separate office looking out for them…