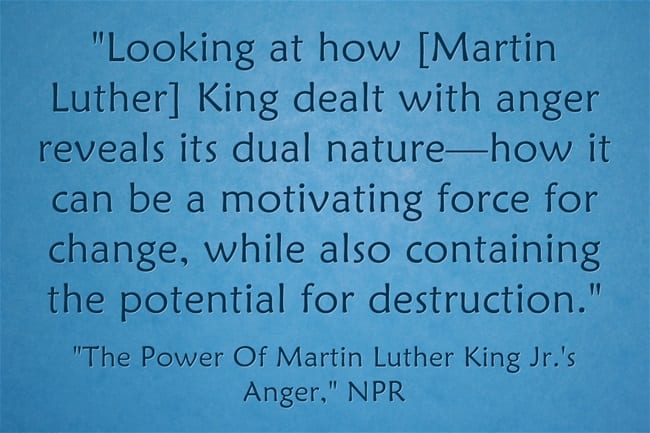 I've previously posted about how, as a community organizer, I encouraged people's "cold anger" – in other words, help them direct their anger to doing something about its source (see Is "Emotional Granularity" The Next SEL Skill To Teach?, as well as The Chinese Word for Anger Shows the Best Way to Get Mad from New York Magazine).
This month, NPR is running a series of stories on the power of anger.
Their most recent piece is The Power Of Martin Luther King Jr.'s Anger.
I've often used this concept (sometimes successfully, others times not so much so) in classroom management as a strategy towards redirecting student anger.
This NPR article could provide a useful read aloud to being talking about it….
I'm adding this post to Best Posts On Classroom Management.