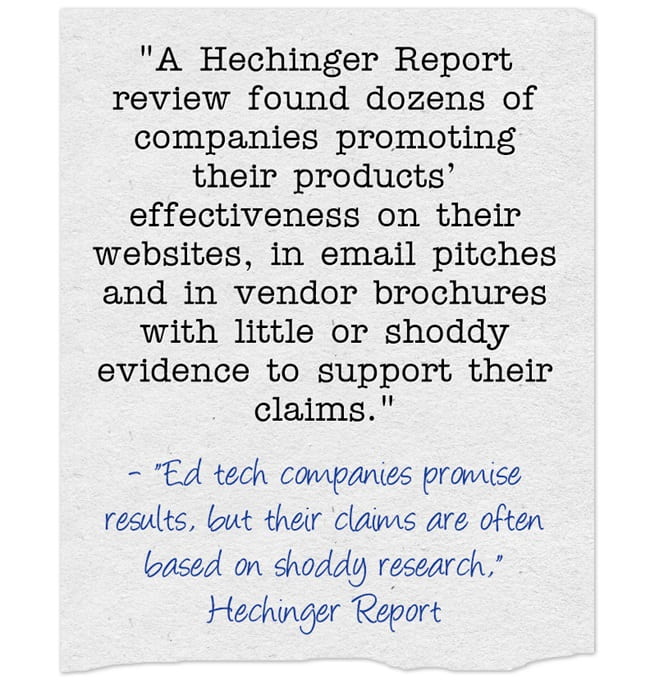 In an excellent article, The Hechinger Report finds that many ed tech companies manipulate research findings to show that their products are successful.
Ed tech companies promise results, but their claims are often based on shoddy research lays out their research in damning detail.
This result isn't surprising to me.
And I can't really see how it could be surprising to just about anyone.
What is surprising to me is that apparently some districts actually took the companies' words for it.
Really?
I've embedded a Hechinger Report video about their research below.
I'm adding this post to:
The Best Research Available On The Use Of Technology In Schools
The Best Posts & Articles Highlighting Why We Need To Be Very Careful Around Ed Tech