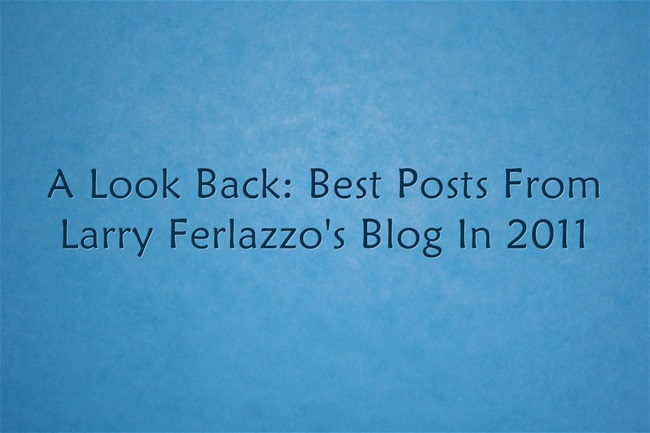 Next February, this blog will be celebrating its ten-year anniversary! Leading up to it, I'm re-starting a series I tried to do in the past called "A Look Back." Each week, I'll be re-posting a few of my favorite posts from the past ten years.
At the end of each month, I'll also compile a few of them that I think readers might find particularly useful.
In August, I posted A Look Back: Best Posts From 2007 To 2009.
In September, I posted A Look Back: 2010's Best Posts From This Blog.
It took me a shorter amount of time to share 2011's "Best" posts – it was either not a very good year or I'm becoming more selective 🙂
Here they are:
A Look Back: Everything You Wanted To Know About Writing A Book, But Were Afraid To Ask
A Look Back: "Compromise" Is Not A Dirty Word
A Look Back: Qualities Of A Successful Language Learner
A Look Back: "Helping Students Motivate Themselves"
A Look Back: Five Questions That Will Improve Your Teaching
A Look Back: Alternatives To Collective Punishment
A Look Back: How I Milked A Lesson For Every Last Ounce Of Learning And Why I'm An Idiot For Not Thinking Of It Earlier
A Look Back: Is This The Most Important Research Study Of The Year? Maybe
A Look Back: "Draw A Stickman"
A Look Back: What Is The "Zeigarnik Effect" & How Did I Apply It In The Classroom Today?
A Look Back: What Can We Learn About Classroom Management From Abraham Lincoln?